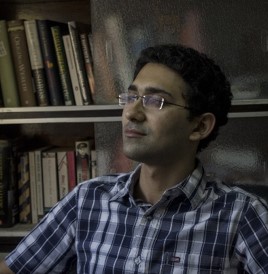 I'm Jitha, short for Jithamithra Govindarajan Thathachari (yes, my name doesn't fit in a passport). I run a small startup in Mumbai called Rouse Digital. I'm also an angel investor in seed-stage startups – I invest through OperatorVC.
Prior to this, I was a strategy consultant at Monitor Group (now Monitor Deloitte) for 6 years. Then I 'saw the light' and decide to struggle instead.
I write on entrepreneurship and business at jitha.me, drawing on my experience at my current startup, conversations with founders, as well as my stints in consulting. The focus is to help current and aspiring entrepreneurs start and run their businesses better. My articles have been featured in Yourstory, Rediff, Mattermark Daily and other publications.
I also send out a weekly newsletter curating the most thought-provoking articles and books on business, strategy, entrepreneurship, and everything in between. Think of it as a little brain exercise, to help us all become better at what we do. See recent editions here.
Do subscribe below. I promise it'll be worth it.
You can reach me at:
LinkedIn: https://www.linkedin.com/in/jithamithra
Twitter: @jithamithra
Email: gt.jithamithra@gmail.com